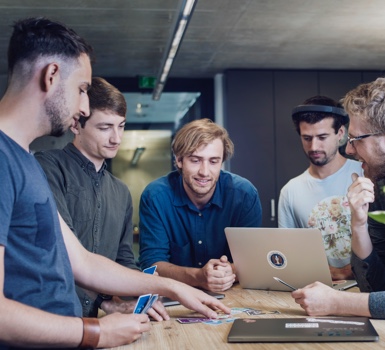 Work
with us
Our flat hierarchy and exceptional team culture is key to the personality of our company.
We believe that there is a wide range of talent in our team, so we want to support passionate people on their way to learn skills in new areas for professional growth. If you are motivated to join the mohemian Team, we are happy to offer you a part- or full-time position in Innsbruck.
Open
positions
The best things start with a good coffee. If you see yourself a good fit
to the following positions, why not stop by for a coffee in our office:
Full-Stack Web Developer
We are currently looking for a Full-Stack Web Developer to join our team. You are the right person if you have a degree in computer science and solid knowledge about state of the art front- and backend technologies.
Innovation Assistant
We are currently looking for an Innovation Assistant with focus on business development, process management and organisational learning. You are the right person if you bring analytic observational skills and exceptional communication skills.