Mobilizing
the sharing economy.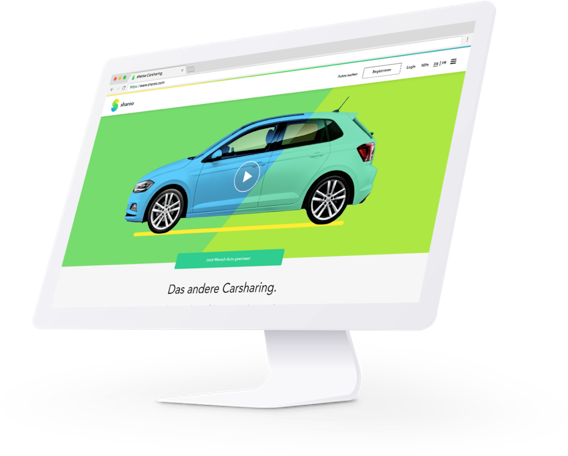 Vision
The Swiss car-sharing platform sharoo wants to fundamentally change the way we use cars. The reason for that is simple: Cars are standing around most of their time – quite useless.
With its platform sharoo allows private people and corporates to rent out their vehicles if not needed – secure, flexible and without handing over keys. While renters can optimize the utilization of their vehicles, tenants benefit from a cheaper and ecologically worthwhile mobility on call.
sharoo is a great example of what can happen when ideas that come up in corporations get the possibility and environment to blossom. sharoo was born as a spin-off of the Migros subsidiary m-way, which is the biggest e-bike dealer in Switzerland.
When we joined sharoo in 2014 there already was a big vision. We helped to define the minimum viable though high-quality product for a first quick market entry. What followed was: Test, learn and iterate. Looking back we had one of the most intense seed development phases
ever but with this awesome team that was at that time managed by Hansjörg Dohrmann (Dr., CEO) and Carmen Spielmann (COO) it was pure fun. During this time we had the opportunity to drive the product and development decisions in close cooperation with the business team. When it was time for sharoo to enter the next (growth) phase, mohemian helped to staff an in-house team and transition the product and development efforts over. Today sharoo has 17 employees, more than 1.700 vehicles on their platform and 100.000 registered users that drove over 2.5 million kilometers. And the journey is not over yet.